Since 2003 we offer Pranic Healing in Philadelphia, Pennsylvania, New Jersey, Maryland and Delaware!
every 2-nd Tuesday at 7 pm

November 8, 2016 - cancel due to election


Call or email to register by 11/6
Greetings of Light, Love and Peace to ALL !
Golden Light Pranic Healing and Meditation Center is a family-owned premier Pranic Healing School and Clinic in Philadelphia PA NJ DE of USA. If you are stressed, in pain or simply looking for more harmony, peace and balance - Pranic Healing and Meditation can help. For over a decade, we have helped thousands of people to alleviate many physical and emotional sufferings by following our unique approach and services. If you are ready for positive changes, welcome to PranicHealingCenter.com!
Are you stressed, in pain, suffering physically or emotionally?

---

&nbspBookmark Us
Continuing Education
Golden Light Pranic Healing and Meditation Center is a directly approved provider of
Continuing Education
for nurses, massage therapists, social workers, acupuncturists. Approved by AHNA, NCBTMB, NASW, NCCAOM.
We are directly licensed by the CE certification boards

Students guaranteed to get CEU / CNE credits at the end of the class

All our instructors are listed and approved with the certification boards

Certificates and Letters of Approval are available ...

more

Michael & Natalie Borokhovsky, Senior Instructors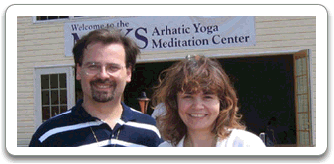 Founders of Golden Light taught by Master Choa Kok Sui.
Michael Borokhovsky. M.S. Engineer at University of Pennsylvania. Speaker on energy healing, spirituality and meditation. Certified Pranic Healer. Teacher. Philanthropist. Pranic Healing and Penn are two passionate avenues of his multi-faceted life.
Natalie Borokhovsky. C.P.C. Accountant in medical coding. Professional pranic healer. Certified Pranic Healer and Certified Pranic Psychotherapist.
Both Michael and Natalie have studied under Master Cho Kok Sui who personally certified their healing skills. They are the most experienced pranic healing instructors from the Philadelphia, PA area.
---
sponsored by Twin Hearts Foundation
Have fun serving and helping!
Logan Square - 2015: 4/5, 4/11, 5/3, 6/7, 6/13, 6/14, 7/12, 8/23

St. John's shelter - 2015: 4/4, 4/26, 6/6, 7/11, 8/22, 10/24, 11/21


The first pranic healing center in the Philadelphia, PA area
Pranic Healers are not medical doctors. Pranic Healers do not touch the recipient's body, do not diagnose disease, do not prescribe drugs nor make any health claims or promises.
---

\ \ \
Copyright 2006, Golden Light LLC
Indian Cultural Center
820 Route 73 S, Marlton, NJ 08053
856-905-9119
For GPS -> enter street name exactly as above ROUTE 73 S (not RT 73)