Providing 19 Years of education on Pranic Healing in Pennsylvania, New Jersey, Maryland and Delaware!
* Sign-up for our in-person classes for those fully vaccinated! (click here)
Greetings of Light, Love and Peace to ALL !
Golden Light Pranic Healing and Meditation Center is a family-owned Pranic Healing School and Clinic serving Philadelphia PA NJ DE of USA. If you are stressed, in pain or simply looking for more harmony, peace and balance - Pranic Healing and Meditation can help. For almost two decades, we have helped thousands of people to improve physical, emotional and mental health by following our unique approach. If you are ready for positive changes, give us a call!
Are you stressed, in pain, need clarity, suffering physically or emotionally?




From storm to peace in 40 mins

---

&nbspBookmark Us
Continuing Education
Golden Light Pranic Healing and Meditation Center offers
Continuing Education
course(s) for massage therapists and nurses (pending renewal), directly approved by NCBTMB and AHNA.
We were the first ever on the U.S. East Coast to approve Pranic Healing classes for continuing education

Each approved course is directly reviewed by the CE approval organizations

Each instructor is listed and approved by the CE approval organizations

Only at our Center, students get CE credits promptly at the end of the class

Certificates and Letters of Approval are available ...

more

Michael & Natalie Borokhovsky, Senior Instructors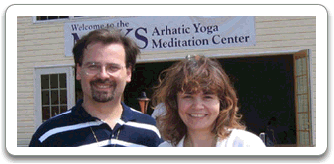 Founders of Golden Light taught by Master Choa Kok Sui.
Michael Borokhovsky. M.S. Engineer at PENN, University of Pennsylvania. Speaker on energy healing, spirituality and meditation. Certified Pranic Healer. Teacher. Philanthropist. Pranic Healing and Penn are two passionate avenues of his multi-faceted life.
Natalie Borokhovsky. M.S. Coordinator of medical treatments at Penn Medicine. Professional pranic healer. Certified Pranic Healer and Certified Pranic Psychotherapist. Natalie's work in Pranic Healing and PENN improve outcomes for patients, sometimes with serious medical conditions.

Both Michael and Natalie have studied under Master Choa Kok Sui, the founder of Pranic Healing, who personally certified their healing skills. They are the most experienced pranic healing instructors from the Philadelphia, PA area.
---
sponsored by Twin Hearts Foundation
Have fun serving and helping!
St. John's shelter - delivering hot food during pandemic
Golden Light warmly welcomes to Pranic Healing the members of Astara, the place of Light!

The first pranic healing center in the Philadelphia, PA area
Pranic Healers are not medical doctors. Pranic Healers do not touch the recipient's body, do not diagnose disease, do not prescribe drugs nor make any health claims or promises.
---

\ \ \
Copyright 2006, Golden Light LLC
Cherry Hill, NJ 08003
856-905-9119