Life sometimes throws at us challenges that catch us off-guard, test our willpower and faith and abilities to function in crisis. Pranic Energy Rescue is our service that provides remote energetic support to general public and pranic healers that are caught in crisis. Don't get overwhelmed by the sudden problems, give us a call and we will start working remotely on you and/or your loved ones.
Use Pranic ER helpline if you or your loved one:
has a medical emergency, first call 911 then call us to start energy healing
has a relationship, business, psychic or spiritual emergency
needs sudden increase in self-confidence and ability to function
needs urgent energetic support for any aspect of your life
We will make the best possible effort to start healing as soon as possible. Please note that emergency fee of $75 applies on top of the regular cost of the healing session.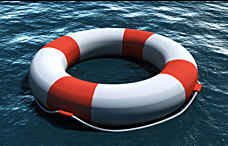 call or text us first
(856) 905-9119
"Pranic Healing is not intended to replace orthodox medicine, but rather to complement it. If symptoms persist or the ailment is severe, please consult immediately a Medical Doctor and a Certified Pranic Healer."
Master Choa Kok Sui